ENTRIES ARE NOW CLOSED 26/10/20 19:05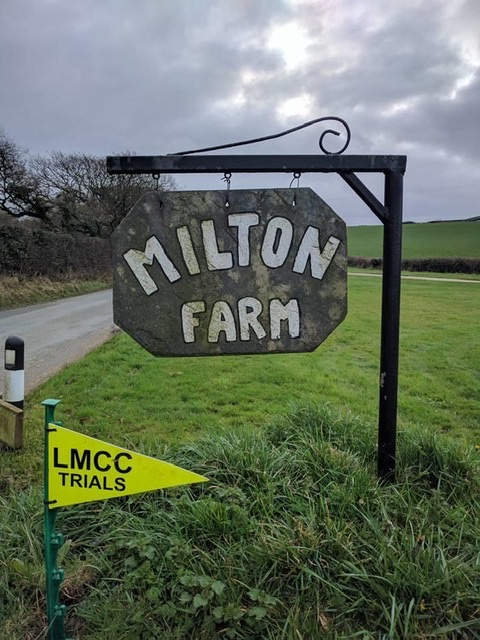 Launceston Motorcycle Club Trial Sunday 8th November 2020
Milton Farm, Marhamchurch EX23 0HH
will be signed from B3354 just after Whitestone.
Please read the following regs carefully and contact me ASAP should you have any worries or if any of the information is incorrect. craig@launcestonmcc.co.uk
Entries will be open from Monday 26th October and will close on Wednesday 4th November or when entry limit is reached
If paying via PayPal please make sure you select you are sending to a friend or to family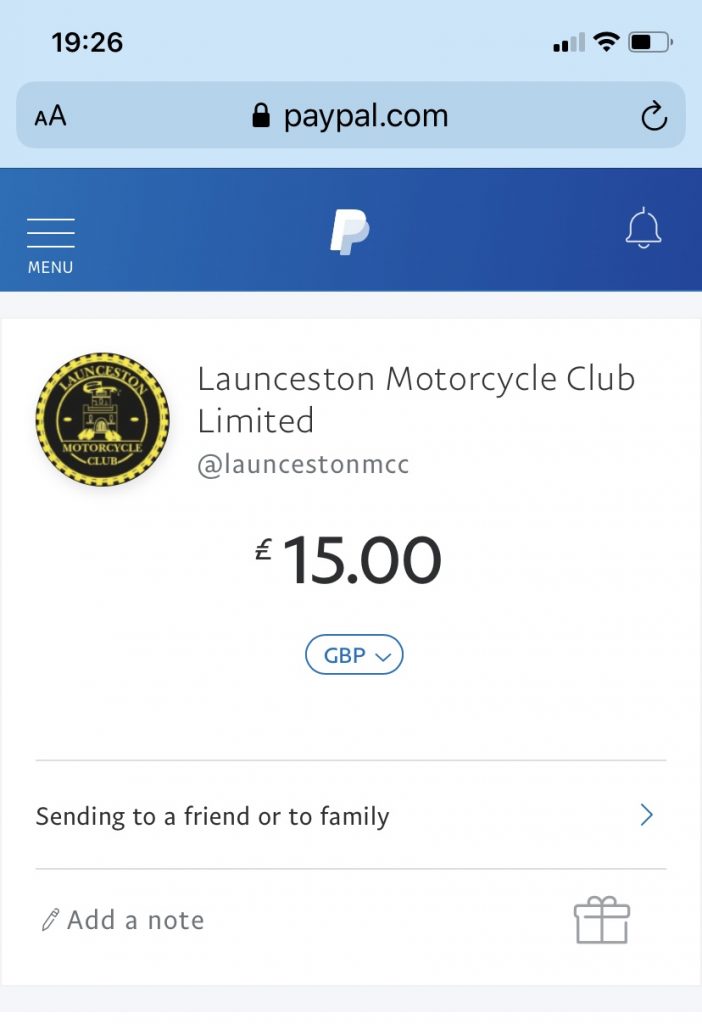 **** FACE MASKS MUST BE WORN AT ALL TIMES WHEN AWAY FROM YOUR VEHICLE WHICH INCLUDES WALKING SECTIONS BUT NOT WHILST RIDING *****
Unfortunately spectators are not allowed at the venue! And riders should only be travelling with members of their own family.
To help keep everyone safe we will be separating riders into smaller groups and starting groups at 15min intervals.
Please do not arrive at the venue any earlier than 30mins before your allocated start time, upon arriving you will be greeted by a parking Marshall who will guide you to the parking area for your group. Vehicles must be parked with at least 2m spacing and social distancing rules must be followed throughout the day. Other than signing on the only people you should be near will be the other members of your group.
Please make sure you bring your own pen to sign on and use the hand sanitiser/gloves provided and if possible please wear face coverings whilst signing on.
Only 1 group will be allowed to sign on at a time to minimise the risk whilst queuing.
Once you have signed on please re group with your lead rider in the parc ferme where a committee member will issue a final briefing. Your lead rider will carry score cards for the group.
Once you have finished the trial please go home! please do not hang around and mingle with any other groups as we are keeping you all separate to help control the risk of spreading the virus.
Anyone seen to be breaking any of the extra restrictions we have in place will forfeit any future entry's whilst restrictions are in place!
During the day we will have course Marshall's keeping an eye on proceedings and we hope that everyone will take the extra measures we have put in place for everyone's safety seriously.
We look forward to seeing you all in the field on Sunday to get back to having fun on the bikes!
Please note that due to the limitations on riders and the uncertainty of events this year will will not be running the club championship but we hope to restart championship points next year.

Entry form below;
Launcestonmcc will be running a club trial on Sunday 8th November at Milton Farm.
please read the regs before you enter and note that entries are strictly restricted to 48 pre entered riders only (no entries on the day), The format of the day will be slightly different to normal and you will be split into groups of 6 with each group having a start time at 15 minute intervals.
You MUST NOT arrive at the venue any more than 30mins before your start time.
social distancing rules of 2m distance must be followed at all times.
please find the regs and entry form below
Entry fees are £15 Adult, £5 youth £10 annual membership.

Cheques made payable to LAUNCESTON MOTORCYCLE CLUB LIMITED please.
Entries will be confirmed to the email address supplied on your entry form and a entry list will be available on our website. (If paying via PayPal please wait until you have received confirmation of entry before paying)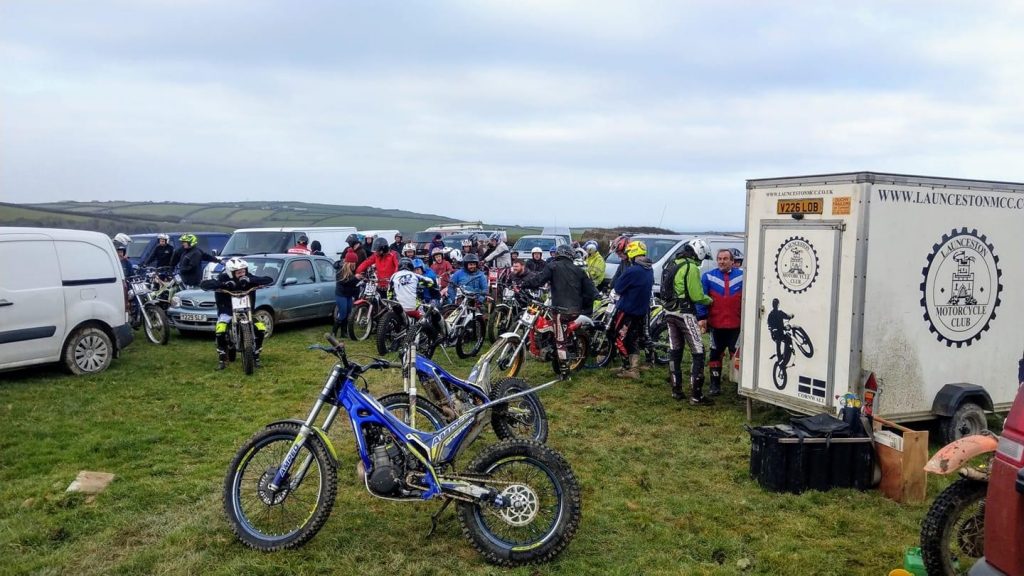 Sunday 8th November entry list:
1- Simon Cole
2-Adam Blacher
3- Stephen Pritchett
4- Chloe Baker
5-Phil Wickett
6-Stefan Goodman
7-
8-Tim Wooldridge
9-Tyler Cole
10-Jon Dinner
11-Nick Howard
12-Njay Howard
13-Alan Barnes
14-Clive Peachey
15-Ryan Peachey
16-Stuart Cann
17-Paul Tappin
18-Aiden Tappin
19-Sam Mitchell
20-Calvin Moores
21-Michael Harris
22-Iona Pritchett
23-Simon Rogers
24-Mark Doey
25-Jimbo Harris
26-Ben Tippett
27-Simon Snowdon
28-Darren Lulham
29-George Lulham
30-Joe Lulham
31-Olly Lulham
32-Katy

33- Dave Parsons
34-Martin Loud
35-Finlay Loud
36-Mark Trewin
37-Robin Thorne
38-Sam wosnitzka
39-Mark Richards
40-Martin Gilbert
41-Dan Martin
42-Lucy Martin
43-Ian Bassett
44-Lilly-Jo Bassett
45-Owen Clarke
46-Flying Fin Clarke
47-Luke Clarke
48- John Francis