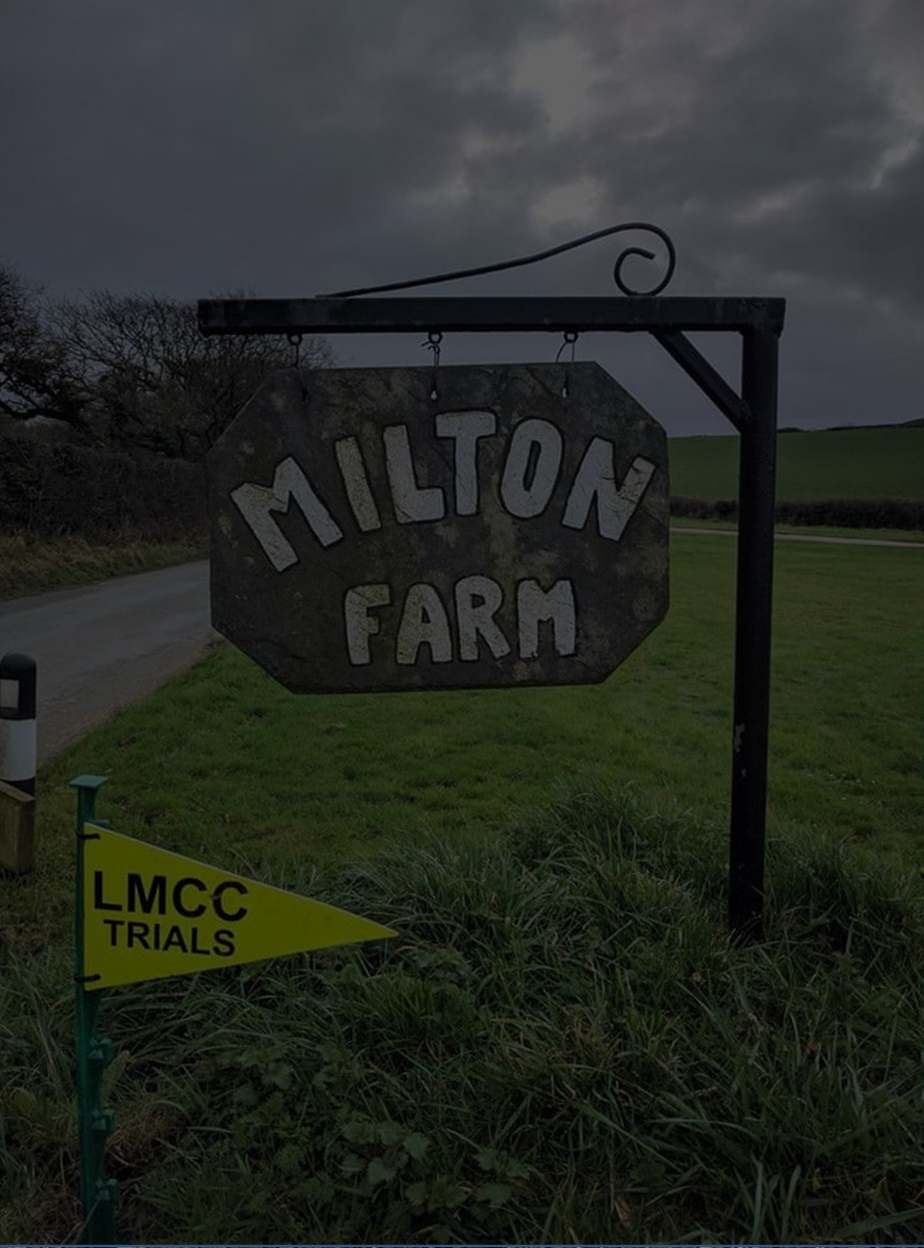 Date: Saturday 29th and Sunday 30th July 2023
Venue: Milton Farm, Marhamchurch, Bude EX23 0HH

Saturday
09:30 – 12:30 trials school – free to anyone who enters the afternoon trial (there may be a small charge to cover insurance if not riding the afternoon trial) Meet at 9am ready to go at 09:30
2pm Start fun trial, this won't count towards club championship so you can try a harder route or different bike
After the trial we will light the BBQ (bring your own food & drinks)
If you would like to take part in the trials school please complete the online form below. (spaces are limited)
Trials school – expressions of interest form
Sunday
Camping is available on both the Friday and Saturday nights but unfortunately there will not be any catering over the weekend, there will be toilets but I'm afraid no water supply so make sure you bring plenty for the weekend.
Normal club trial starting at 11am
Clerk of the Course: Tim Wooldridge

The event will be signed posted from the B3254 between Whitstone and Bridgerule.
What three words location – ///remove.upward.invisible
Regs and Entry forms are available on the FORMS page.
Registration for the trials school. Trials school – expressions of interest form